The Leech Lake walleyes are on the move and our guides have been chasing them! With a recent fly hatch and some heat moving in this week has been a grind but we are still finding limits. A few keys to putting fish in the boat have been the location, the presentation and the wind.
Most of our fish have been on Sucker bay and the main lake. Duck point, Ottertail point and Stoney point have all been good and putting out fish. We have been focusing on the 11-14 feet of water and covering ground has been important. Both Duck and Ottertail points have nice break lines that top out around 8 and bottom at 20, which, is what we have been focusing on. Try to run your boat along the break line and make note of where the fish tend to be. If they are on the top of the break fish there and likewise for the deeper water.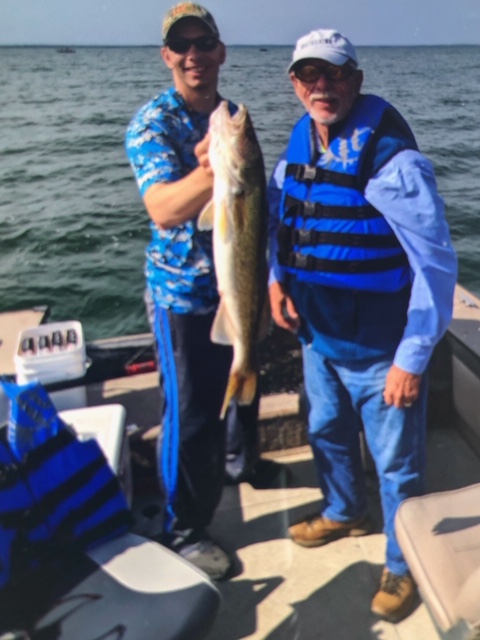 Our presentation of choice, when the wind allows it, has been bottom bouncers with spinners. Gold, pink and white, and green have all been getting the Leech Lake walleye guide fish in the boat. Try to run these at 1.3-1.8 mph with just enough line out to "bounce off the bottom."
The wind has been a nice advantage the past few days. Use the wind to push your boat along the desired path for a nice easy drift. As stated above the places we have been focusing on are actually in the same area but with different layouts. this allows you to make sure you are fishing in the waves and not in flat calm water. As you may know, leech is very clear so on a flat calm and sunny day it can be tough. Find the waves and find the action.
We do still have some openings for July yet. Give us a call to see what we have open. https://leechlakeguideservice.com/contact-us/