The walleyes are eating good this winter. Our leech lake fishing guides have been focusing on walleyes on Walker Bay with consistent luck. It won't be long and the lake will be full of trucks as the ice continues to grow.
Most of our fish have been coming out of 22 feet of water or deeper. Our houses are set up on either break lines or on the top of humps. Low light periods have been to the best.
Our leech lake fishing guides have been using a variety of tactics and jigs with the best luck on a Northland Buckshot spoon in either green or or pink. Tip the spoon with a minnow head like below.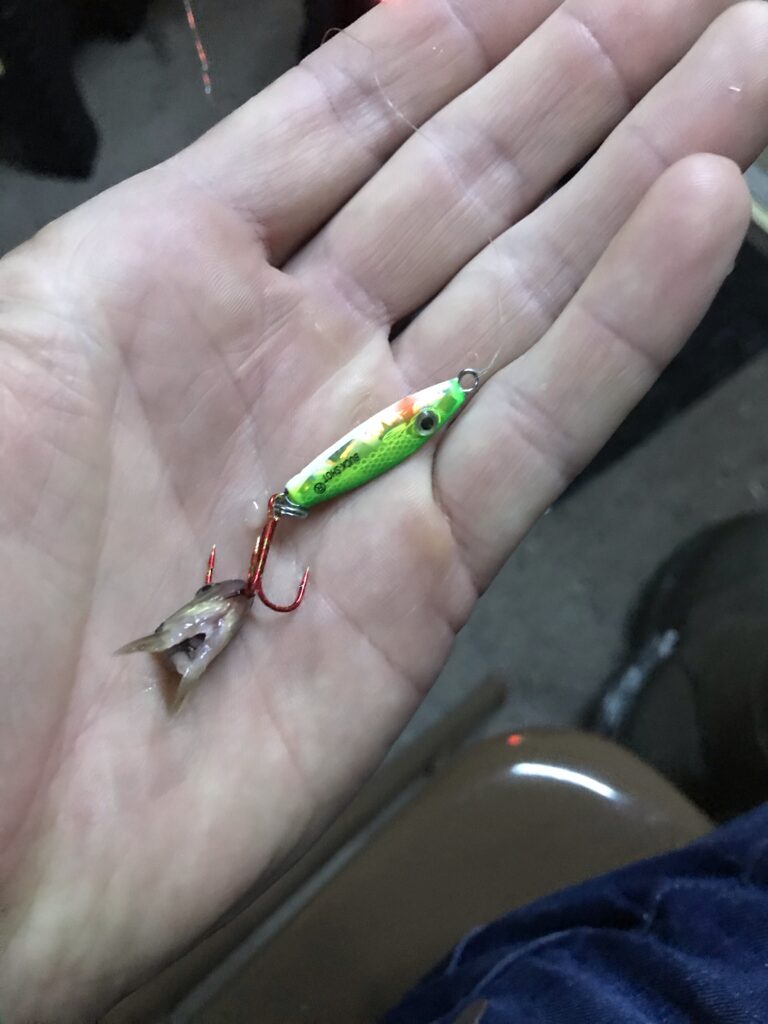 We do have openings during the week for our Ice Castle sleeper. Day houses and our two bunk sleeper have some weekends open. Click the Contact us page to call on specific dates.