We have had some goofy weather this past week and it really shows. The fishing has been hit or miss with the swing in weather but we have still been finding fish regularly. A few different places and tactics have been working best for our leech lake walleye guides.
Focus on the weeds and you will find the walleyes. The Leech lake walleyes have been using the weeds for a few different reasons but mainly cover from the high sun and the weeds put off oxygen. Targeting the weed edges near sand point has been one of the better options for our Walker MN guides to put limits of walleyes in the boat. Target these walleyes using a bobber and leech in 9-13 feet of water. The preferred color has been pink or green depending on the day. We like to set the bobber to be about a foot off the bottom so the fish can see it above the weeds.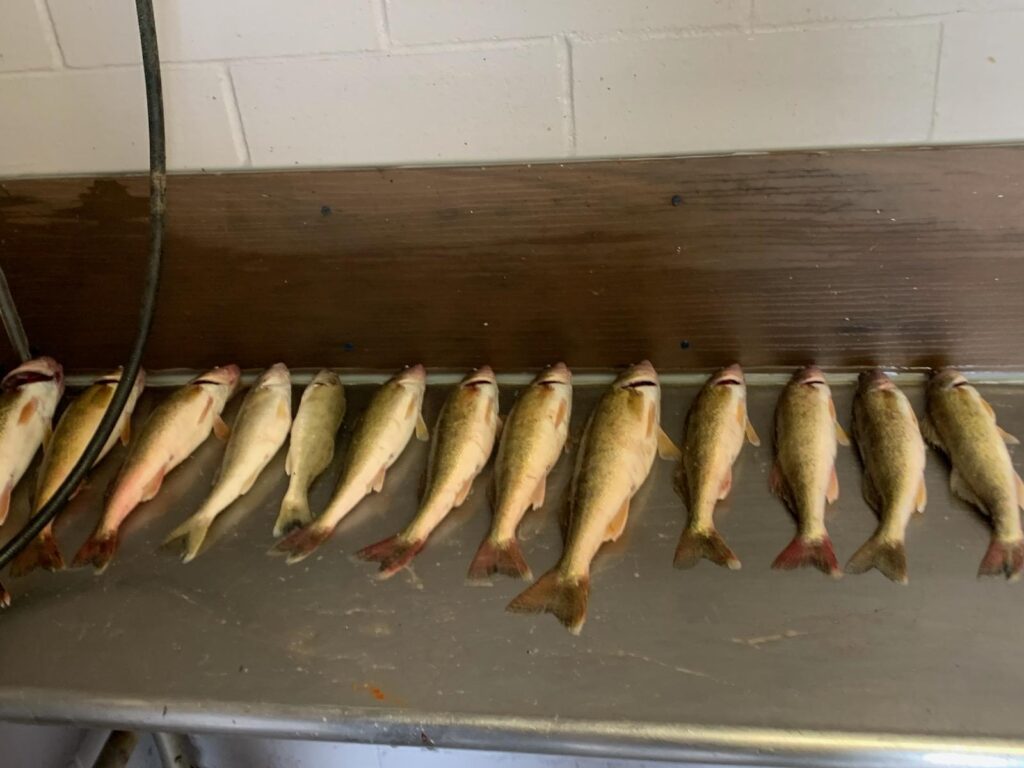 Another tactic that is always good for our Walleye guides this time of year is pulling spinners with bottom bouncers. Move your boat along the weeds at about 1.4-1.7 mph and with the bottom bouncer rarely touching to bottom. Green has been a good color as the young of the year perch are starting to show up. Gold is also always a good color to try on Leech Lake. Remember, no need to set the hook when you get a bite pulling bouncers this fast. Just let the rod load up and do all the work.
As the small perch begin to be pests we have started to switch over to pulling cranks such as the number 5 Shad Rap in crawdad color or the Bleeding copper Flash color. Typically these are better ran in the 2mph range.
We do have a few openings left in July and August. We can be reached through our Contact us page.