We have several Ice castles available for rent for half day and full day/over nights. They are 8X16 with 3-4 beds and a separate bathroom. We will put them on the spot and get them ready to fish. Thermostat controlled forced air heat provides a comfortable experience for everyone.
What is included:
House prepped and ready to fish
Propane
Generator
TV
Stove and Oven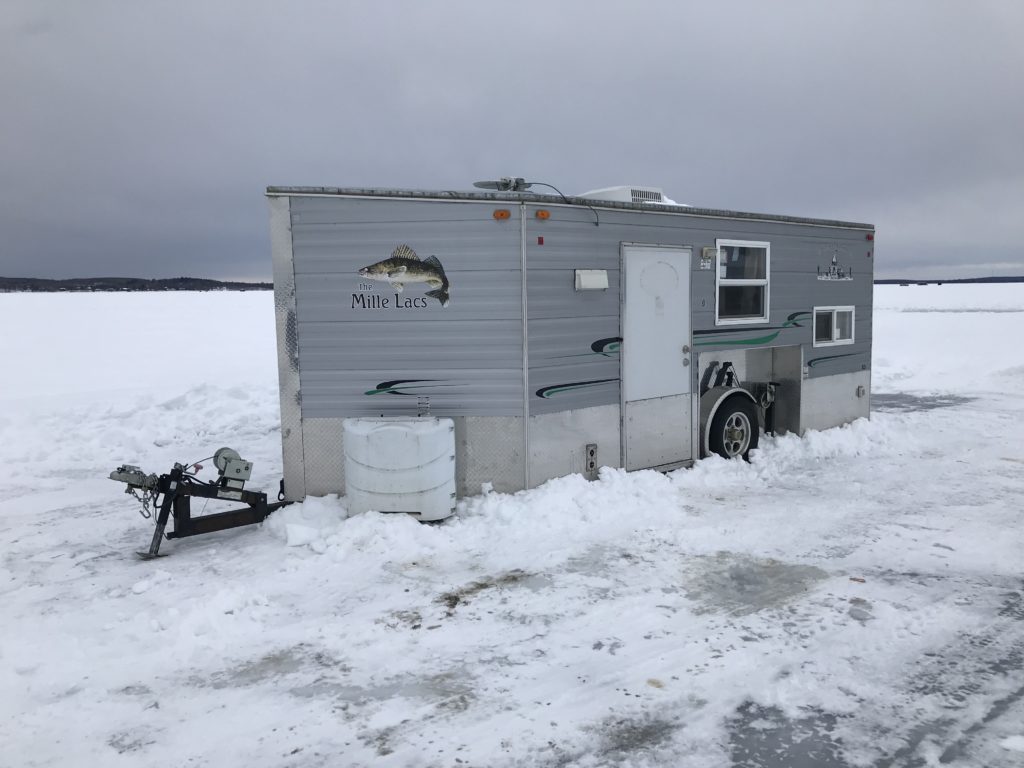 Rates
Half day – $150
Per night – $250
Weekend – $450
To book by email [email protected]
Or by phone at 507-456-6140
Non ice castle sleepers
We do have a few sleepers that are cheaper. They are 8×14 with 2 bunks,6 holes and a heater. Pictures are below.